Course Technique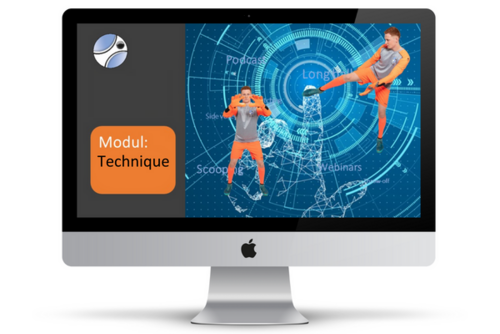 Become part of our Academy and get the course "Techniques"! You will receive your personal access data to our login area immediately after your order. You can access all training contents with all devices. You just need an internet connection.
♣ Pay once, use permanently: Your account of our Academy is not limited. Therefore, you do not have to study all files at once, but you can login again and again (no subscription, you pay one-time!).
That's what awaits you:
| | |
| --- | --- |
| 1 x training video "Requirement Profile" | |
| 1 x training video "Coaching Tips" | |
| 1 x podcast with Steffen Krebs (goalkeeper coach VfB Stuttgart, Bundesliga) | |
| 19 x coaching tips | |
| 29 x slow motion videos of all goalkeeping techniques | |
| 6 x key facts match analysis | |
| 1 x certificate (after successful graduation of the module) | |
Duration: approx. 3 hours
For whom is this module suitable?
- For goalkeeper coaches, who would like to continue their education
- For goalkeepers, who want to improve their own techniques
- For all those, who want to understand goalkeeping better
Note for software and exercise pool customers: When purchasing this course, please use your existing Goalkeeping Development account. All training contents of this course will be activated automatically in your existing account. If you cancel your software account sometime in the future, this course will remain in your personal account.