Workbook 3 - 1 versus 1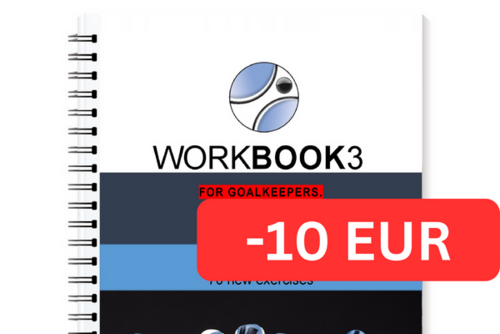 Why is the 1 versus 1 area so important that we dedicate a complete exercise book to it? The focus 1 versus 1 occupies only a small part of all game actions of the goalkeeper within a game, but in this area most of the goals are scored.

Get the new exercise book with 70 drawn exercises for your goalkeeper training with focus on 1 versus 1!
1 ring binding book in a handy DIN A5 format
70 exercises in 3D perspective exclusively for the area of 1 versus 1: diving, hand / foot reaction, blocking, attacking the ball
Graphics, detailed description and indications for execution and duration
New: Number of players needed for each exercise and 1 versus 1 statistics
Suitable for all ages and all performance levels
Language: English
Delivery time: 5-6 working days for EU (for third countries we recommend the download of workbook 3 at the end of the page)
Shipping costs: EUR 3,70

View into the book: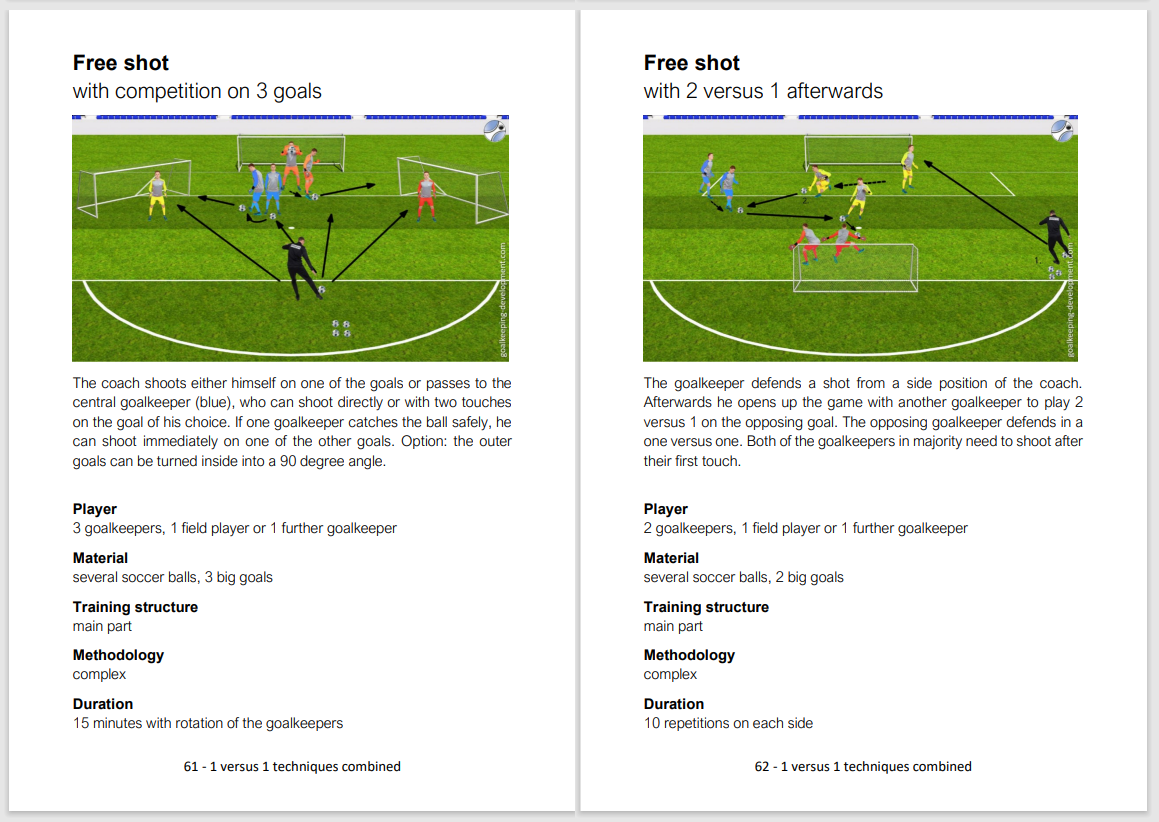 19,90 € (instead of 29,90)
plus delivery costs