Download 3 with 70 exercises for 1 versus 1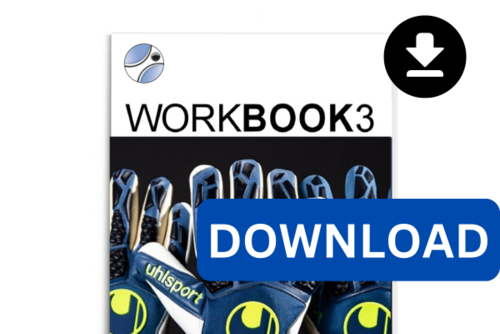 Get 70 exercises focused on 1 versus 1 for your goalkeeper training - now as a download!
Why is 1 versus 1 so important? It occupies only a small part of all game actions of the goalkeeper, but in this area most of the goals are scored.
For all ages and all performance level
All 1 versus 1 techniques: diving, hand / foot reaction, blocking, attacking the ball
All exercises in 3D perspective
Graphics, detailed description and indications for execution, duration & material
Especially in book 3: number of players needed for each exercise & statistics on 1 versus 1
Language: English
You will receive the download link by email within 24 hours after payment.
View into the e-book: